15.10.2015 - Ausgabe: 5/2015
Physical activity plays a significant role in brain development
By Professor Karen Zentgraf. University of Münster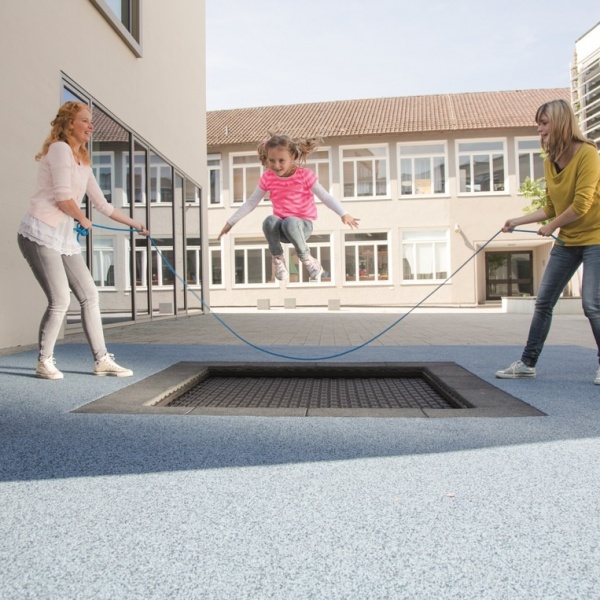 The health benefits of physical activity have long been known and are also now widely recognised. Yet increases in sedentary lifestyles mean we are becoming less and less active across the lifespan. That in addition to causing medical-physical problems this inactivity can also take its toll on mental health and on cognitive performance has been less well researched. As a result, over the last decade researchers have stepped up their efforts to gain a better understanding of the short- and long-term impact of physical activity on brain development in children and on their cognitive functions.
Review articles in which a large number of studies are summarised show that there are positive links between physical activity and various cognitive skills in 4 - 18 year-olds. These include aspects of perception, IQ, components of attention and also linguistic and mathematical skills.
These findings are reached using research methods that do not enable clear causal links to be established because they mainly compare more inactive with more active children. However, several studies have now been published that produce cognitive changes through controlled interventions and then research the underlying changes in the brain. Demanding and varied physical activity performed daily and which engages various organ systems can change the structure of the brain. Their improved function can also be drawn on when performing cognitive tasks - this is one explanatory approach for the interactions between physical activity and cognitive performance. But is not just long-term physical activity that has a positive impact on cognitive skills. Some positive impacts are apparent even directly after individual training units.
Many scientific studies examine endurance training as a form of physical activity. Endurance training increases the regeneration of blood vessels and of contacts between nerve cells. However, different types of motor coordination training such as varied jumps and balance exercises can also have a positive impact on these aspects of brain metabolism. Most of the studies carried out involved adults or animal models. It can be assumed that the impact would be similar on children and adolescents, however, as the brain is especially malleable in this phase.
Numerous other studies also indicate positive links between the extent of physical activity and academic performance – whereas no scientific research has established a link between sport and activity and declines in academic performance. In conjunction, these findings clearly indicate the importance of active break times for children and of not abandoning physical education in favour of more "cognitive" subjects. In view of its positive impact on other areas of learning physical activity can also be regarded as a form of thinking. Put in more basic terms: physical activity is a certain form of cognitive activity - a view that is becoming increasingly widespread in the field of neuroscience.
From a development perspective it is therefore advisable to provide attractive and demanding opportunities for physical activity not just in and outside school but also for many sections of the population as an aspect of a healthy and active lifestyle.
Further international literature (a selection)
Biddle, S. J. H. &Asare, M. (2011). Physical activity and mental health in children and adolescents: a review of reviews. British Journal of Sports Medicine, 45, 886-895.
Chang, Y., Labban, J., Gapin, J., & Etnier, J. (2012). The effects of acute exercise on cognitive performance: A meta-analysis. Brain Research, 1453, 87-101.
Hillman, C. H., Erickson, K. I., & Kramer, A. F. (2008). Be smart, exercise your heart: exercise effects on brain and cognition. Nature Reviews Neuroscience, 9, 58-65.
Sibley, B. A. &Etnier, J. L. (2003). The relationship between physical activity and cognition in children: a meta-analysis. Pediatric Exercise Science, 15, 243-256.
Voelcker-Rehage, C., Godde, B., & Staudinger, U. M. (2011). Cardiovascular and coordination training differentially improve cognitive performance and neural processing in older adults. Frontiers in Human Neuroscience, 5, 26.
Photo: Eurotramp